Lucy has been sick so we haven't been letting her get by Kate. This has been really hard for Lucy as she'd like nothing better than to smother her in kisses. When I asked her if she wanted to hold her for some pictures, now that she's getting better, she was so excited. I've decided that awake newborns are the hardest subject to get a good picture of. So here's some cute ones of Lucy and not so much Kate.

I thought maybe I should get one with my little lady too. Also not successful. There wasn't a good one of the both of us in the bunch. Any photographer friends want to give it a try for me?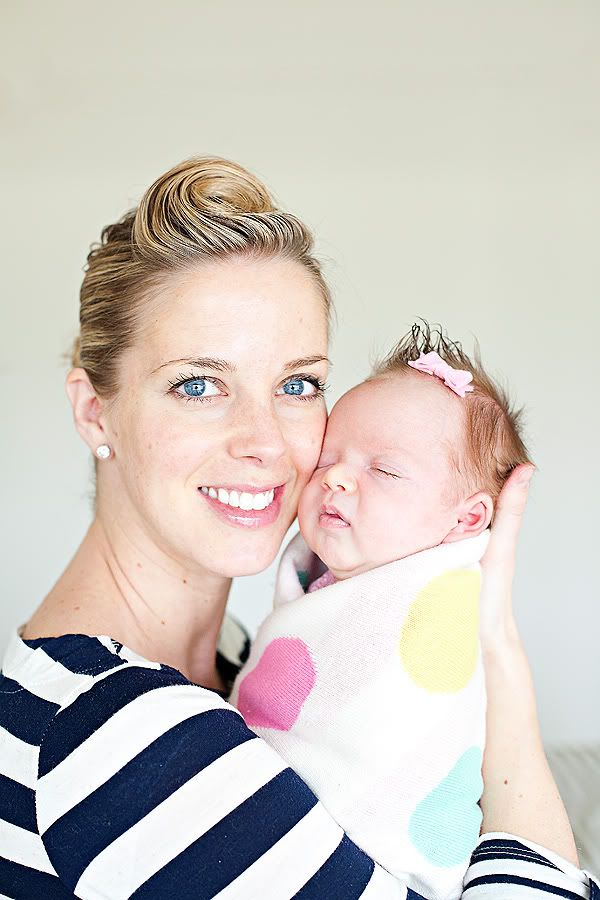 Perfect felt bow made by my talented friend Ann of Lou and Lee. Run, don't walk.